Shopping
Silver Basin
Contact: 907-747-7607
Location: 124 Lincoln Street
Silver Basin brings you the very best in all of your home décor, cooking, gift giving, and entertainment needs. Their hand selected merchandise brings fabulous finds from gourmet, high end city life to down home Sitka. Whether you're preparing that special dinner, family picnic on the beach, sprucing up your home, or treating yourself to a special gift, their selection is sure to please. 
Alaska Pure Sea Salt - https://www.alaskapureseasalt.com/
Contact: 907-747-7258
Location: 239 Lincoln Street
Alaska Pure Sea Salt is hand crafted from the pristine waters surrounding Sitka.  These waters are the lifeblood of this isolated fishing community.  Accessible only by boat or plane, Sitka relies upon the Pacific Ocean for our fish, our jobs and our identity. The waters sustain our community and its important to us that Alaska Pure Sea Salt is as extraordinary as its source. Our salts begin as sea water and nothing else is added. It's simple. It's clean.
Baranof Jewelers 
Contact: 907-966-3838
Location: 200 Lincoln Street
Alaskan owned and operated with locations in Sitka and Juneau. We have one of the largest selections of gold quartz and Alaskan gold nuggets as well as other fine gemstones.  Allow us to be part of your Alaskan memories.
Galanin + Klein - https://www.galaninklein.com/
Contact: 907-227-8075
Location: 203 Lincoln Street
Galanin + Klein is a global goods and style boutique located in downtown Sitka, Alaska. We offer beautiful, functional and timeless home wares, specialty clothing and gift items, all carefully sourced from small-run makers and designers located across Alaska and around the world.
Russell's 
Contact: 907-747-3395
Location: 208 Lincoln Street
Outdoor and Sporting Goods Store. Men's and Women's outdoor clothing.
Russian American Co. 
Contact: 907-747-6228
Location: 134 Lincoln Street
Russian American Company is a tribute to Sitka's Russian heritage.  An extraordinary gift shop featuring fine art and rich handicrafts of Russia and Alaska.   Authentic Russian lacquer, Faberge jewelry, Zhostovo trays and many more unique and fine quality gifts!
Sitka Bazaar – http://www.sitkabazaar.com/
Contact: 907-747-5510
Location: 215 Lincoln Street
Unique gifts for all ages!  Alaskan gifts, clothing, jewelry and more!
Sitka Fur Gallery - https://sitkafurgallery.com/
Contact: 907-747-8870
Location: 108 Lincoln Street
Extensive collections of furs, shearlings, specialty outerwear.  Men's and women's leathers and accessories like slippers, hats, gloves, mukluks, porcelain Eskimo dolls and more.
The Cellar - http://www.cellaralaska.com/
Contact: 907-747-8020
Location: 203 Harbor Drive
A shopaholics dream – offering  a unique selection of all the best stuff in clothing, housewares, gifts, shoes, baby items, toys and Alaskan merchandise.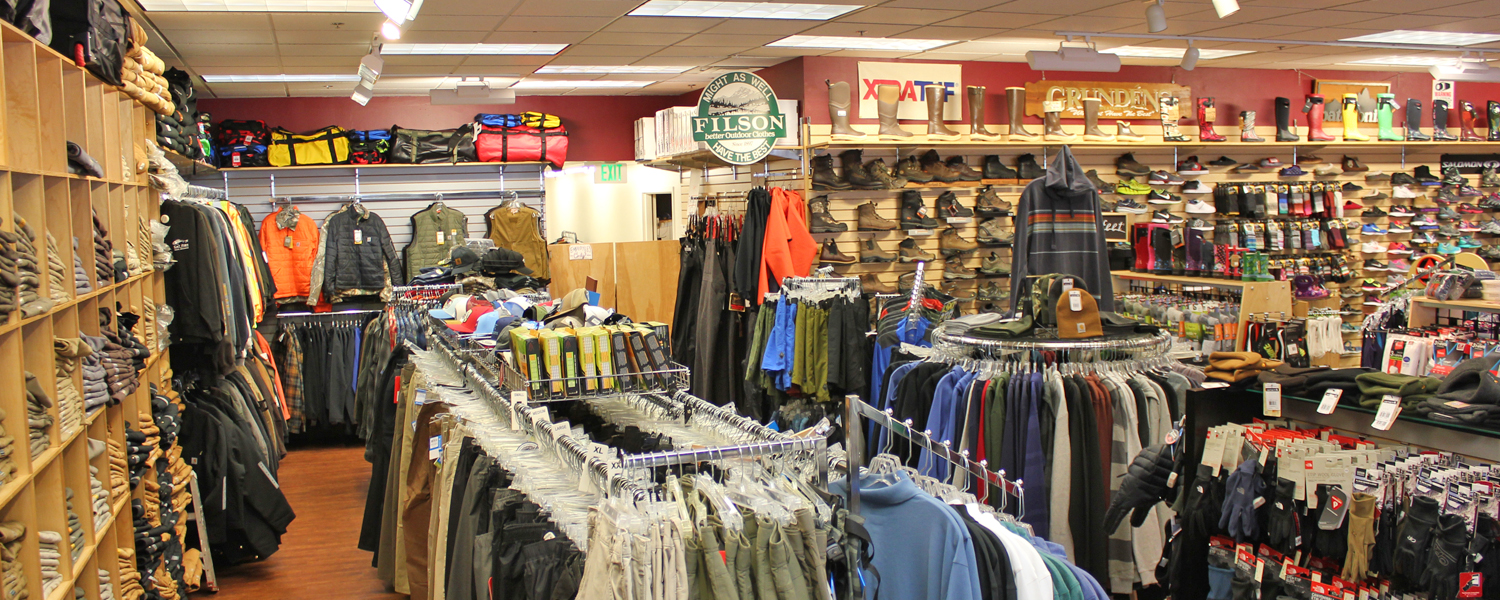 Work & Rugged Gear Store 
Contact: 907-747-5050
Location: 336 Lincoln Street
Brand name outerwear, apparel, and footwear for men and women – meeting all your needs for Alaska's outdoor adventures.
Old Harbor Books - https://www.oldharborbooks.net/
Contact: 907- 747-8808
Location: 201 Lincoln Street
While we are first and foremost a bookstore, we also offer a variety of goods that are great for gifting family, friends, or even yourself! Candles, games, bags, blankets, and book-themed apparel. Come for a browse, leave with the perfect scented candle for your reading nook!